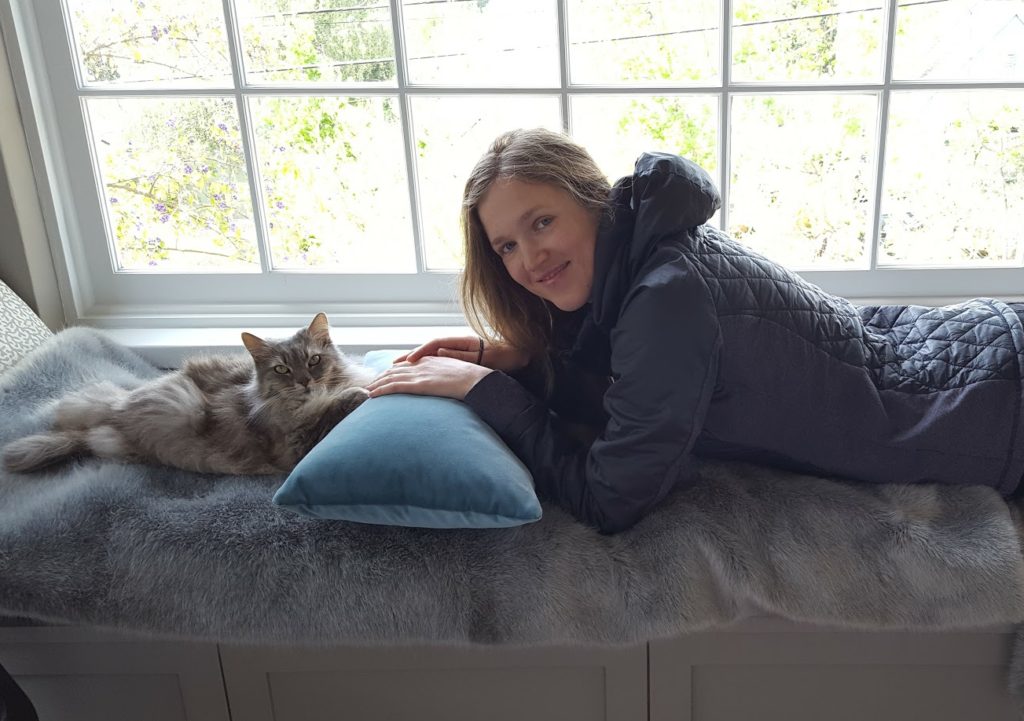 Founded by Nataly in 2015,
Great Cat Sitter

is a local pet sitting business based in

Oakland, CA

.

I grew up in Ukraine. I moved to California 14 years ago. When I was growing up my grandmother had a farm with all kind of animals: chickens, pigs and goats. Of course we also had pets: two cats and a dog. I love all animals and especially cats. They are gorgeous, lively and cuddly creatures that are very independent but love affection and being playful. I have been pet sitting for over 10 years and I love it! My clients appreciate my sense of responsibility and laid back personality. I enjoy spending time with animals. I also love dogs, and would be happy to take your dogs for a long hike in the park, however I am only available for dog walking on weekends or in the evenings after 6 pm. I will be delighted if you reach out and schedule a walk.
Schedule a visit
The first meet and greet visit is complimentary! I am excited to meet you and your pets. You can ask me any questions you have.